With over 25 years experience in the pizzeria business and 10 years experience in the food distribution business, Pat McKenna and Luigi Illiano teamed up to start Taste of Italy Manufacturing – LLC. The main focus of this business is to manufacture a line of quality Italian food products and provide superior distribution service. Taste of Italy's featured products include a wide variety of Arancini, Pazotti, Taste of Italy Pizza and our exciting new Tiniz!

Taste of Italy Manufacturing can provide private label products for companies upon request and can also manufacture custom flavor products for multi unit accounts. Taste of Italy has a network of national food distribution in place with companies such as the Sysco, PFG/Roma and US Foods.
---
At Taste of Italy we're all about quality Italian comfort food.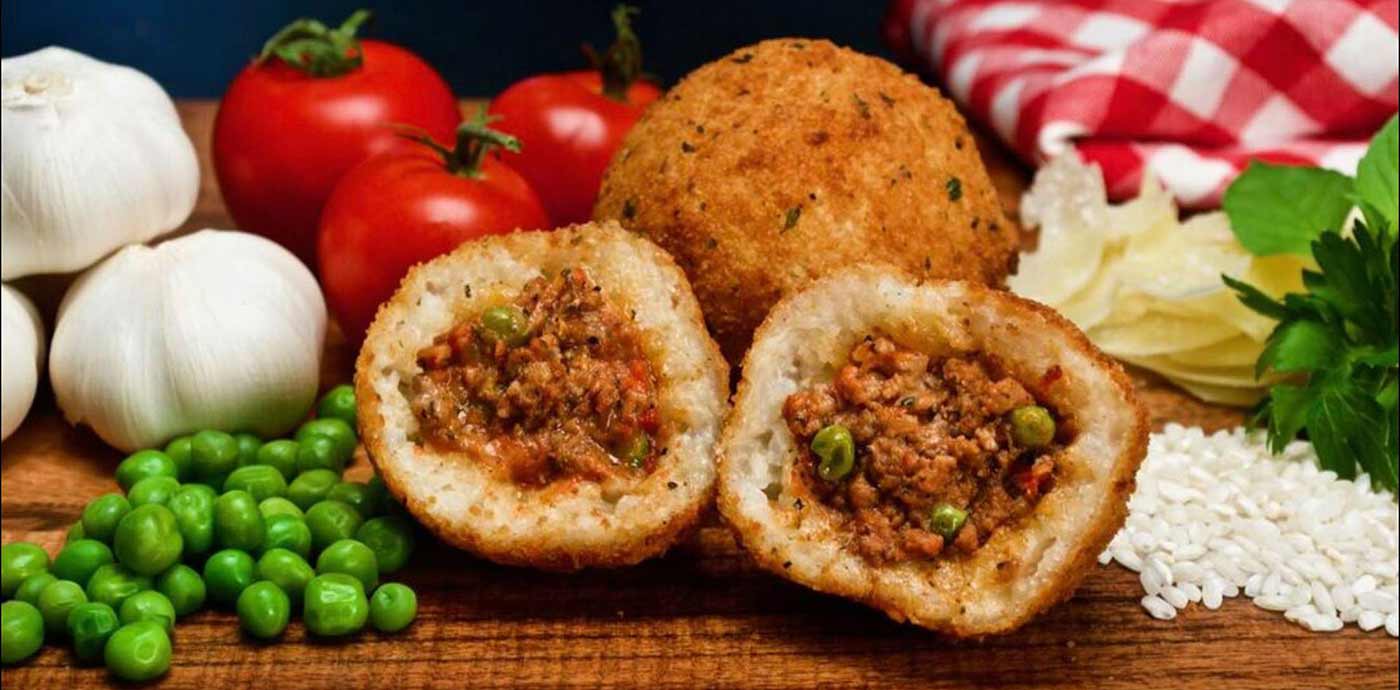 We're not trying to save the world or anything. Just feeding those of you who are. You know, the way your mom did…if she was Italian, and lived to cook for you.

Italian food is everywhere right? True, but its not all good. "It's all about the sauce" you'll hear or, "It's the dough that makes the difference". At Taste of Italy, we know the secret. Like good Italian gravy, what really makes it taste so good is using the freshest ingredients in a tried-and-true recipe, and cooking it for just the right amount of time.

You may have tried our Taste of Italy brand of Arancini, Stromboli, Tiniz and Pizza at your local grocery store, pizza shop or restaurant. We also sell to some big name franchises like the Philly Pretzel Factory, who appreciate the hand made taste of our food and co-brand it with their specialties.

If the idea of our delicious comfort food isn't enough to catch your attention, we're sure our founder and President, Pat McKenna will. It's a long time joke at Taste of Italy that Pat walks into meetings and tells people his real name is Rocco Mangione. With an Irish father and Sicilian mother, Pat grew up surrounded by good Italian food. And when it comes to starting a business…well let's just say Pat has one heck of an entrepreneurial spirit and he just never gives up.

Pat has worked for over 25 years in the Italian food business and has over 10 year of experience in manufacturing and food distribution. With a ton of knowledge about our industry, genuine kindness and consideration for his team members and a great sense of humor, we consider Pat our very well qualified leader.

At Taste of Italy, we're more than happy to provide you with private label products and we can even create custom flavors for you if you are a large-scale multi-unit account. In addition, we have a network of national food distribution in place with companies including Sysco, PFG/Roma and US Foods (to name a few), so we're confident we can get you what you need when you need it. We even help out the small pizza shop or restaurant owner with point-of-sale materials.

Most importantly, we want you to know, Delicious is our Promise! If it's not right or it's not good, we don't let it leave our plant. If you're not happy, let us know. We're real people making really good food and above all we want you and of course your customers to be happy.